Anna Kroshus Gaare (1858-1909)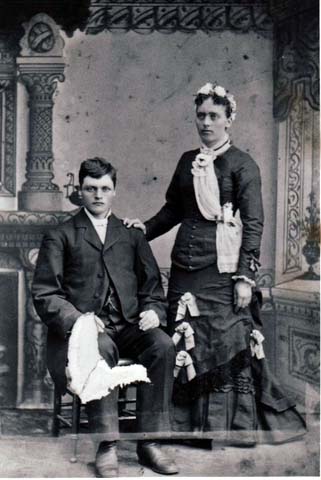 Anna Kroshus was born was born March 13, 1858 in the Big Canoe Settlement in Winneshiek County, Iowa. Anna married John Gaare.
John homesteaded land in Clay County, Minnesota. After their marriage, John and Anne bought a farm close to her brother Halvor in Lee Township, Norman County. The Gaares operated both farms but lived in Lee Township and were pioneer members of Bethania Lutheran Church.
Anna took an active roll in Bethania's women's activities and organizations and community affairs. She and John had 10 children: Clara, Joseph, Oscar, Selma, Peter, Josephine, Hilda, Alice, Alberta, and Emil.
Anna died July 7, 1909 and is buried in Bethania Church Cemetery, rural Perley.

Photo courtesy Mary Beth Sundstad