Olina (Olive/Ellen) Kroshus Lee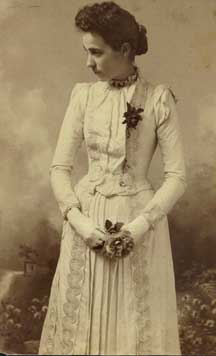 Olina Andersdtr was born in Hadeland Norway, on March 9, 1848. She left Norway with her father John and mother Maria Andersdtr (1823-1851) in 1850. Her mother died in Wisconsin in 1851.
She married Berge O. Lee in Iowa about 1867. The son of Ole Nilsen and Jorine Jacobsdtr. Brekke, he was born in Voss and came to America in 1860. They spent time in Ottertail and Clay Counties in MN before homesteading in Underwood ND. They joined the migration from that area to Snohomish County, Washington in the late 1880's. Berge is listed as a rancher in rural Norman, Washington in the county's 1894 rural directory.
After Berge's death, Ellen is recorded working as a cook in a logging camp in the 1910 census. It also indicates that although she gave birth to eight children, only 5 were living at that time. Her exact date of death is not known.
Thanks to Margaret Miller for the interesting article about Fort Juelson!

If you have additional photos
or information about Oline and Berge Lee
you're willing to share,
please email!